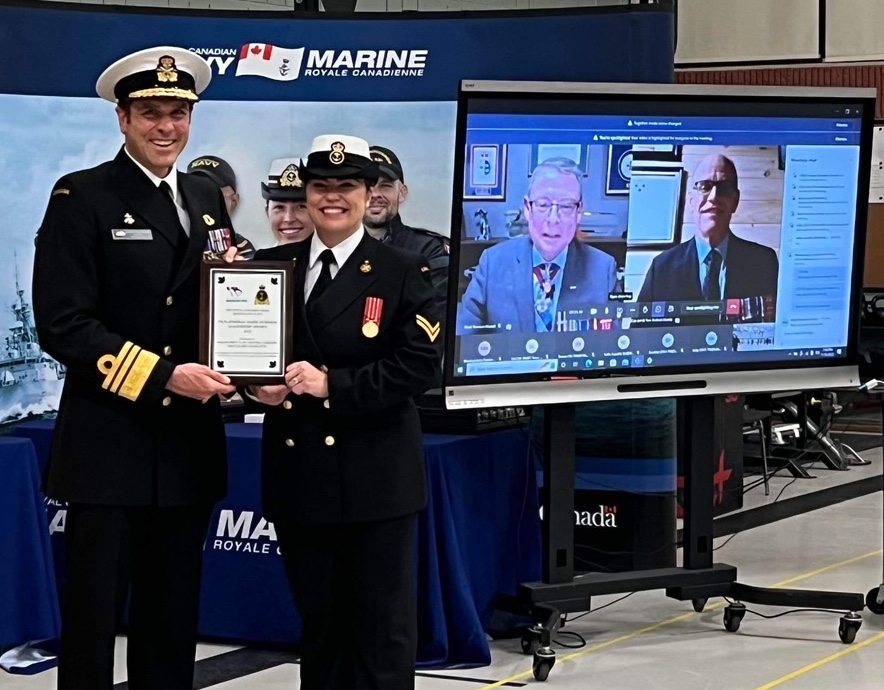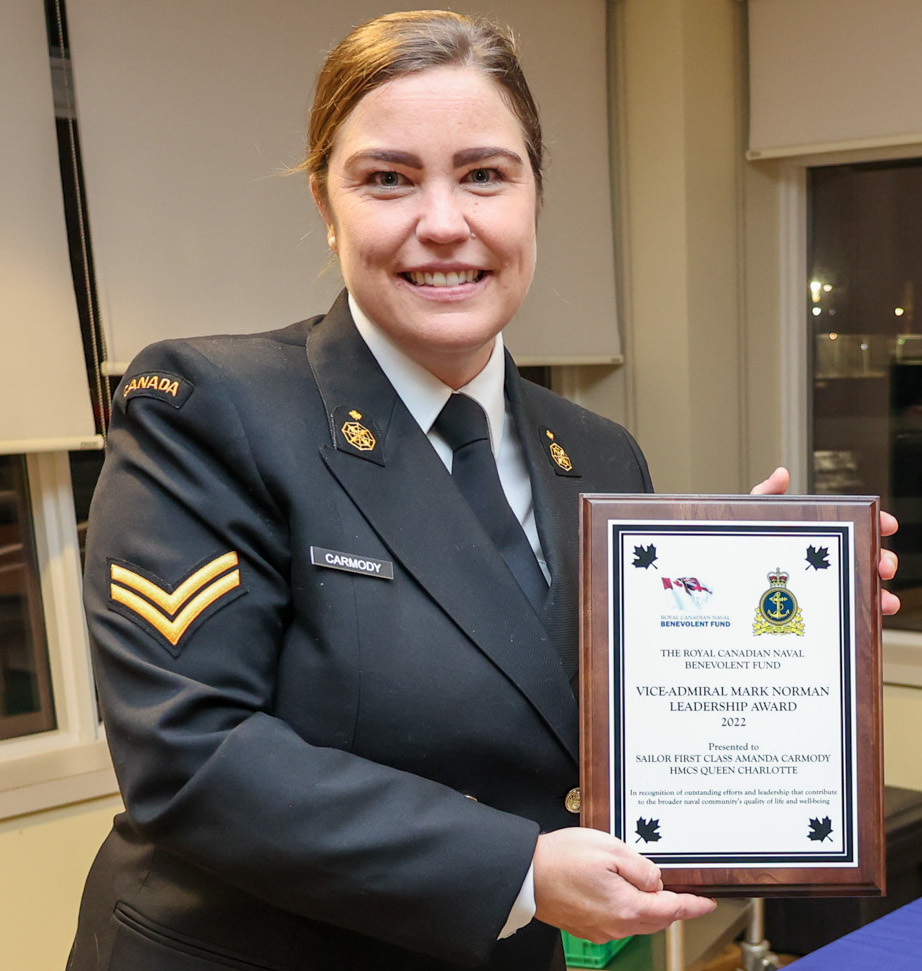 Ottawa, November 30, 2022 –
The 2022 RCNBF Vice-Admiral Mark Norman Leadership Award winner is Sailor First Class Amanda Carmody of HMCS QUEEN CHARLOTTE.
S1 Carmody is highly regarded by her peers and encourages junior personnel to become more involved in unit activities. She is seen by her supervisors and superiors as someone who can always accomplish any assigned task to the highest standard, and regularly displays initiative to increase morale, encourage physical fitness, and address mental health challenges. Within the community, S1 Carmody participates in fundraisers and outreach events to raise the profile of events through RCN involvement. She displays all the qualities of an exceptional leader and is a deserving winner of the Vice-Admiral Mark Norman Leadership Award.
-30-
Source:
For more information:
613-519-7741