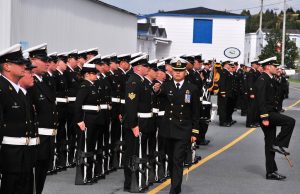 Donating to the Royal Canadian Naval Benevolent Fund (RCNBF) can change the lives of veterans and their dependents in their times of need. Planned gifts – donations you make during your lifetime and the RCNBF receives sometime in the future – would enable us to help sailors well into the future.
Ways in which to make a Planned Gift
The RCNBF advises that you always seek legal advice concerning legacy donations.
Please contact us by email at info@rcnbf.ca attention of the executive director for more information.