Vice Admiral Mark Norman Leadership Award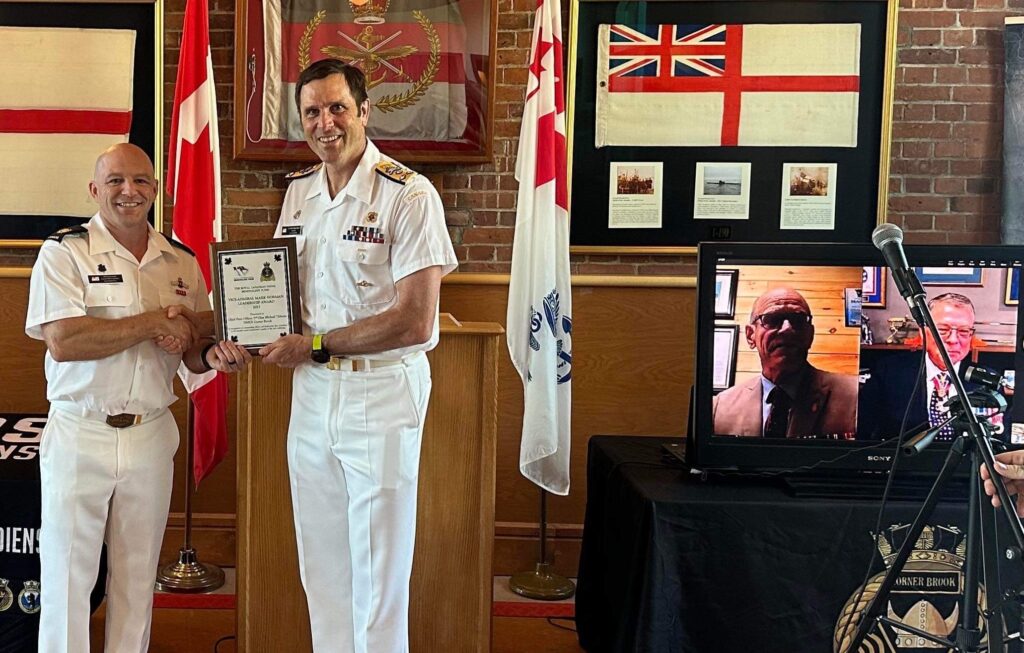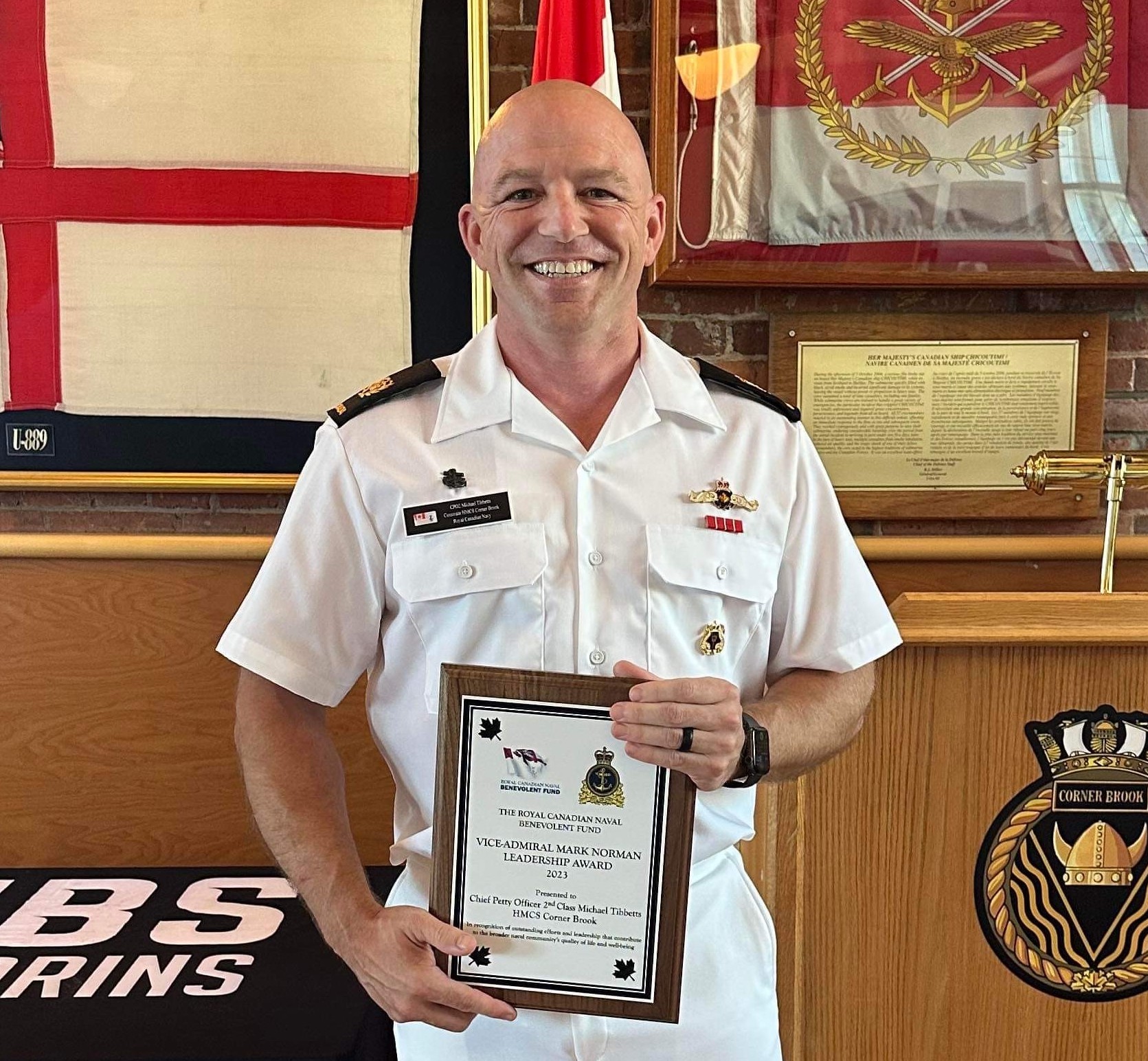 The 2023 RCNBF Vice-Admiral Mark Norman Leadership Award winner is Chief Petty Officer 2nd Class Michael Tibbetts of HMCS Corner Brook
CPO2 Tibbetts has been an active member of the submarine and sports communities across both coasts for many years, balancing athletic achievement, compassionate leadership, and administrative responsibilities. As Coxswain of HMCS Corner Brook, he has been instrumental in stabilizing the crewing situation as the submarine was reactivated. In addition, he is the captain of the formation hockey and slow-pitch teams, leading the former to the CANWEST championship and the latter through regional and to second place in national finals. CPO2 Tibbetts is active through several volunteer organizations, including Hockey Canada, Juan de Fuca Minor Hockey Association, MFRC, Soldier On, Together We Stand, and the Old Timers Hockey organization. He has chosen to donate the $5,000 award prize between Broadmead Care in Victoria, BC, the Royal Canadian Legion 13 in Corner Brook Nfld, and the Royal Canadian Legion 161 in Gaetx Brook, NS. CPO2 Tibbetts' record of personal achievement, professional acumen, and community involvement make him a deserving winner of this year's Vice-Admiral Mark Norman Leadership Award.
ABOUT THE AWARD
Vice-Admiral (Ret'd) Mark Norman is the Royal Canadian Naval Benevolent Fund's (RCNBF) first-ever Champion. He advises the board of directors and has supported the organization in its efforts to modernize operations and seek more impactful ways to help naval veterans, serving sailors, and their families.
Established in 2020, the Vice-Admiral Mark Norman Leadership Award recognizes a serving shipmate of the Royal Canadian Navy (RCN) whose outstanding efforts and leadership contribute significantly to the broader naval community's overall quality of life and wellbeing. The RCN disseminates the call for nominations among naval units and brings the top nominations forward to the RCNBF Award Committee.
Eligibility extends to currently serving members of the RCN, currently serving members of the Canadian Armed Forces who serve in direct support of the RCN, and both Regular and Reserve Forces members.
Award adjudication and selection are based on the following criteria:
Selfless dedication to the betterment of the quality of life and service in the Navy
Outstanding contribution to the overall wellbeing of the broader naval community
Advocacy for physical fitness and mental health
The RCNBF provides a cash award of $5,000 to the successful nominee. The recipient, in turn, contributes the prize to an organization of their choice (qualified donee) that supports activities related to the wellbeing of naval veterans, serving members, and/or military families.
If possible, the recipient receives the award in concert with the Battle of the Atlantic commemoration.
Please note:  all nominations are submitted through the chain of command of the RCN for endorsement. No submissions are received through the RCNBF.