Vice Admiral Mark Norman Leadership Award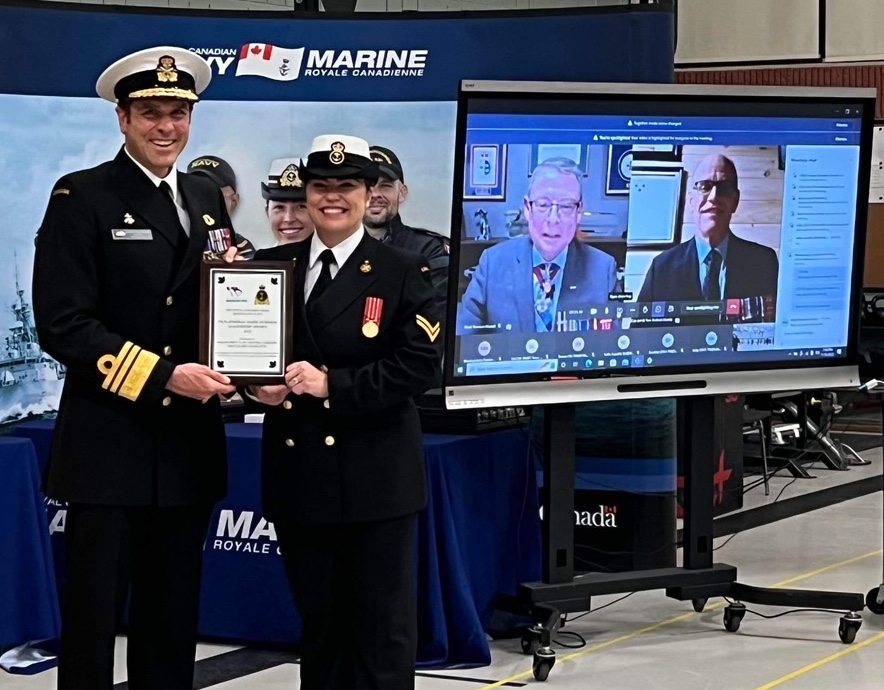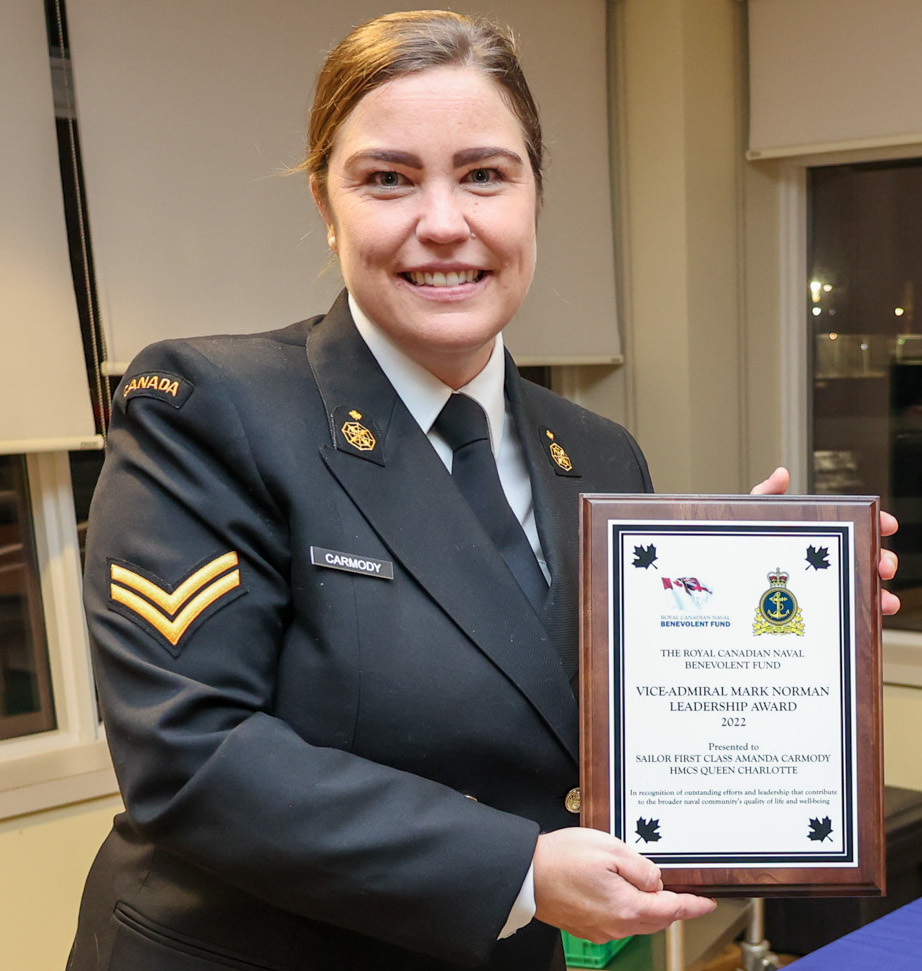 The 2022 RCNBF Vice-Admiral Mark Norman Leadership Award winner is Sailor First Class Amanda Carmody of HMCS QUEEN CHARLOTTE.
S1 Carmody is highly regarded by her peers and encourages junior personnel to become more involved in unit activities. She is seen by her supervisors and superiors as someone who can always accomplish any assigned task to the highest standard, and regularly displays initiative to increase morale, encourage physical fitness, and address mental health challenges. Within the community, S1 Carmody participates in fundraisers and outreach events to raise the profile of events through RCN involvement. She displays all the qualities of an exceptional leader and is a deserving winner of the Vice-Admiral Mark Norman Leadership Award.
ABOUT THE AWARD
Vice-Admiral (Ret'd) Mark Norman is the Royal Canadian Naval Benevolent Fund's (RCNBF) first-ever Champion. He advises the board of directors and has supported the organization in its efforts to modernize operations and seek more impactful ways to help naval veterans, serving sailors, and their families.
Established in 2020, the Vice-Admiral Mark Norman Leadership Award recognizes a serving shipmate of the Royal Canadian Navy (RCN) whose outstanding efforts and leadership contribute significantly to the broader naval community's overall quality of life and wellbeing. The RCN disseminates the call for nominations among naval units and brings the top nominations forward to the RCNBF Award Committee.
Eligibility extends to currently serving members of the RCN, currently serving members of the Canadian Armed Forces who serve in direct support of the RCN, and both Regular and Reserve Forces members.
Award adjudication and selection are based on the following criteria:
Selfless dedication to the betterment of the quality of life and service in the Navy
Outstanding contribution to the overall wellbeing of the broader naval community
Advocacy for physical fitness and mental health
The RCNBF provides a cash award of $5,000 to the successful nominee. The recipient, in turn, contributes the prize to an organization of their choice (qualified donee) that supports activities related to the wellbeing of naval veterans, serving members, and/or military families.
If possible, the recipient receives the award in concert with the Battle of the Atlantic commemoration.
Please note:  all nominations are submitted through the chain of command of the RCN for endorsement. No submissions are received through the RCNBF.